The Wanderlust Trainer
via Global Human Performance
"Innovation is Praised, Execution is Worshipped" - ET
The Wanderlust Trainer is a brand whose objective is to improve the quality of sport and fitness coaching on a global stage.
Blog of The Wanderlust Trainer
In my experience, I've ran into a fair bit of resistance from women about resistance training.  The infamous concern of getting big and bulky, along with the perception that having muscles is unattractive, isn't always the easiest barrier for a coach or trainer to break through.  I want to quickly help clear the air on[…]
Tell me, how many times have you went to the gym and seen the endless sea of bicep curls, skull crushers, and sit ups all in the name of "getting stronger"?  Now sure, most first time weightlifters are actually getting stronger as almost anything will help, but what about the club rugby player who you see[…]
Previous
Next
Team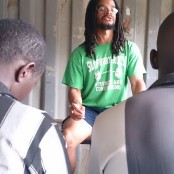 Donald is a recent Masters graduate in Sports Science and Nutrition at the University of Texas with a BS from Slippery Rock University.  Donald coaches athletes and everyday people as well as consults with coaches on how to better improve sport performance for their teams.  He is a Certified Strength and Conditioning Specialist via the NSCA, Certified USA Track and Field Coach , and has a Performance Specialist Certification from EXOS.
Get in touch
Have training, travel, or general questions?